It has gotten personal. NEPA IS ATTACKING MY BABY!
It used to be easy for me to know if there was a power outage (which is frequent in Lagos, Nigeria), when I get to my neighborhood. If I hear the blaring sounds of generators I would know that there is an outage, but if it was quiet then I would know there was power, and I would smile and look forward to turning on the air conditioner and getting out of the blazing Lagos heat.
But today was different… I got to my neighborhood and it was quiet. I was able to listen very well because I didn't have enough fuel in my car for the AC, so we were riding with the windows down. I listened hard, and heard nothing… I hoped and prayed that it meant there was power. Perhaps NEPA / PHCN had decided to grace us with their presence… I prayed earnestly… fervently… wishfully…
By the time I got home, I realized, once again, that NEPA / PHCN had decided to disappoint my child and I once again. There was no power, no light, no electricity… Alas what shall we do? And there was no fuel for the generator… I decided to encourage myself that soon and very soon, NEPA would come, or at least my husband would come back home and we would resolve the fuel/generator issue…
That was until I visited the closet that used to be a refrigerator… I call it a closet (wardrobe for my Naija peeps), because everything was was warm and still in there… there had been no light for a long time, my Fridge had stopped cooling…
Then I went to the freezer compartment and almost passed out!!!
The milk, my goodness not the milk, somebody please dial 119… The breastmilk that I had suffered to express into bottles for my not-yet-six-month-old-child… the one I had squeezed, drank gallons of water and all sorts of other milk-enhancing-drinks, to ensure that my child gets the six-months-exclusive-breast-milk that we have been told is needed for a child's development, and which being a working mother makes it oh so hard for me to always be around my child to feed her, hence the need to express the milk in bottles and save in the freezer… Yes! that milk… The one that I had worked for weeks and weeks, so that I could have a few "in case of emergency" bottles… yes! that milk…
That milk was melting, and I did not know what to do. Once it was completely defrosted, I would have to throw everything away and start over… so here I sit watching the fridge/freezer praying for NEPA / PHCN to bring light, or for the government to fix whatever needs to be fixed so that I have enough fuel to power my generator and ensure my child has the best future…
My sisters please help me… NEPA / PHCN and fuel scarcity has attacked my baby's milk and all I can do is wait…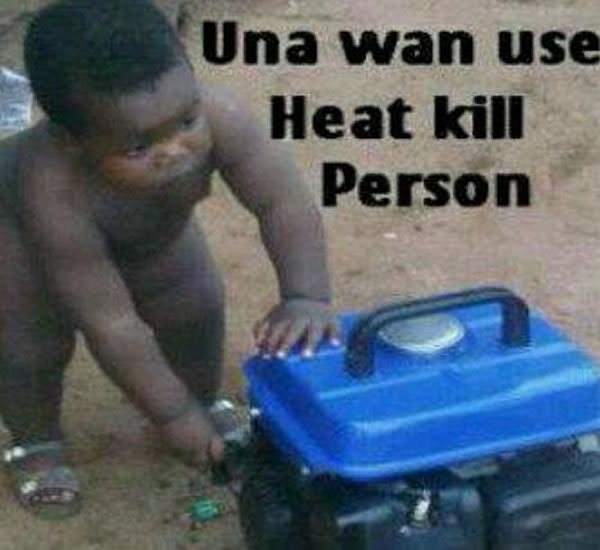 P.S. if you want to be one of the first to know about my projects, please subscribe.
(Visited 40 times, 1 visits today)