On Sundays my husband gives me the gift of one hour. Can you really gift time? you may wonder, and the answer is yes!
For one hour my husband babysits le bebe, and I am free to do whatever I choose to do. I can read, sleep, go online, whatever I want to do… and it's lovely. I often read for a few minutes, go to sleep and wake up refreshed to go on with the day, and enjoy the rest of the week.
It got me thinking though… If I could have the gift of one hour to do anything… anything at all… with absolutely no restrictions, what would I do?
I thought really hard about it, and I realized that if I could do one thing for one hour, I would have dinner with my uncle. Yeah I know that may sound boring to you, but oh how great it would be. See my uncle died over a decade ago, and I still miss him as if it was yesterday. He was like a second dad to all of us – always protective, always willing to listen, always willing to encourage. So yes if I had the gift of one hour I would spend it with him, catching up, introducing him to my daughter, sharing pictures of my wedding, telling him about my niece and nephews. I would tell him about graduation from undergrad and from Law School. I would tell him how I cherished all the letters he sent to me throughout the years, and how I still read some of them. I would tell him about the moments we had together that I never forgot, and I would tell him thank you for always letting us know that we could accomplish whatever we set our minds to.
So that is how I would spend my gift of one hour. How would you spend yours?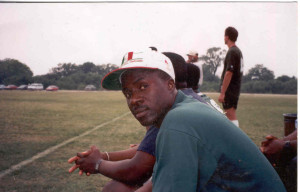 P.S. if you want to be one of the first to know about my projects, please subscribe.
(Visited 12 times, 1 visits today)