I use Grammarly's plagiarism checker because there are too two types of people in this world – those who can spell, and those who can't.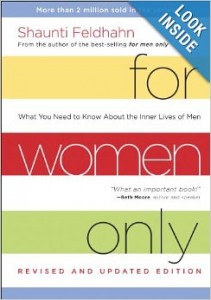 Wow! It's been a while since I wrote a book review, but my friends you know that I have not stopped reading… I can't stop reading, I just keep buying books… because books will keep you warm… hmmm… okay maybe not… but yeah I love buying books.
Recently I've been reading about marriage, relationships, being a wife etc… because y'all know My husband is my boyfriend, and I would like to keep it that way.
The book I recently completed is For Women Only: What you need to know about the inner lives of men. Now of course with that title, you know I had to get the book. I needed to know what my boo was thinking and how I could let him know that he was special to me everyday. I got this book before we married and I read a little bit at a time, and boy did I learn a lot…
I learned how certain marital acts are really important to him, and how they make him feel respected and cherished, I learned how he processes things in his mind, and for the most part the book is accurate… I learned so much from the book – but the one thing that shocked me… the one thing that helped me to understand my husband a whole lot better was in chapter 10 "What your man most wishes you knew about him." [Insert big eyes and exclamation points] – yeah that really changed my relationship with my boo… but I won't tell you so I don't spoil it for you… Why not pick up a copy of For Women Only: What you need to know about the inner lives of men today.
by Shaunti Feldhahn (Author)
Hardcover: 224 pages
Publisher: Multnomah Books; Rev Upd edition (March 19, 2013)
Language: English
ISBN-10: 1601424442
ISBN-13: 978-1601424440
*This Post is sponsored by Grammarly's fun and easy Plagiarism checker. *Some of the links in this post are monetized.
Need some help dealing with loneliness, please click here
Need some help dealing with breakups, Please click here
Join our facebook family
(Visited 22 times, 1 visits today)