It's my monthiversary today (one year and ten months) and I'm choosing to celebrate…because the past few months have been sooooo different from the first few months. I can't say that I prefer either season better, but I can say that both seasons have been beautiful in their own ways.
My husband has shown himself to be more valuable than gold. Our dreams have gotten bigger and bolder, because now we are not just two individuals, but we are a family. Yes we have our extended families, but in the end our nuclear family is the most important.
I'm choosing to celebrate us today because it's easy to forget your spouse once you start having children… and life is busy, and time flies, and there are always dishes to wash, and laundry to be done, and floors to be swept, and memos to be written, and meetings to attend, and… and… andd….
But in the end – like Bonnie and Clyde – Me and my Boo are creating our own world, one monthiversary at a time.
Happy Love day!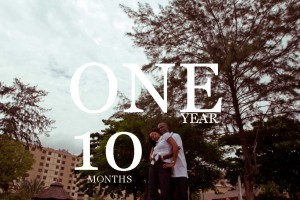 P.S. if you want to be one of the first to know about my projects, please subscribe.
(Visited 38 times, 1 visits today)