My baby is six months today!!!! Yay!!! (6 months)
Being a writer, I get contemplative around milestones like these. Six months may not seem like a lot to someone who doesn't have kids, but for those who do, six months is a BIG DEAL… six months is when the baby transitions into themselves, they can officially begin trying to eat other food (since it is recommended that they have breastmilk exclusively for the first six months if possible), they begin to crawl, they begin to show more and more of their personality…
I've been thinking deep thoughts about this milestone because we've been through so much in such a brief span of time – We've been through constipation, poopxplosions, sleepless nights, crying nights, tired nights, trying-to-figure-out-what-to-do-with-the-baby-while-i-attend-a-meeting days, power outages, fuel scarcity, immunizations, colds, germaphobic-moments… and yet we've survived…
As I look at her I'm reminded that I won't always be here, and one day she will have to fend for herself, so I have a huge responsibility to ensure I do my job well.
What exactly is my job? My job is not to make sure she doesn't cry, or that she is happy or that she gets all that she wants.
My job is to create an atmosphere conducive for her to fall in love with Jesus Chrst at a young age, and continue with him. My job is to help her find and accomplish her purpose. My job is to help her to realize how valuable she is to God, and to find confidence in her beauty in Christ so that she will not be moved by the World's standard of beauty. My job is to let her know that there is nothing impossible for her to do because with God on her side she is already a Victor!
And you best believe I take that job seriously.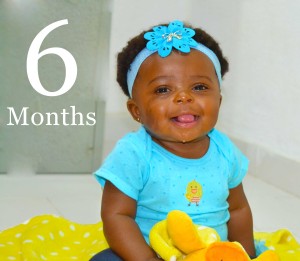 P.S. if you want to be one of the first to know about my projects, please subscribe.
(Visited 51 times, 1 visits today)