"To tell the truth, girls are no longer the way they used to be. They play gangsters, nowadays, just like boys. They organize rackets. They plan holdups and practice karate. They will rape defenseless adolescents. They wear pants… Life has become impossible."
― Alain Robbe-Grillet, Djinn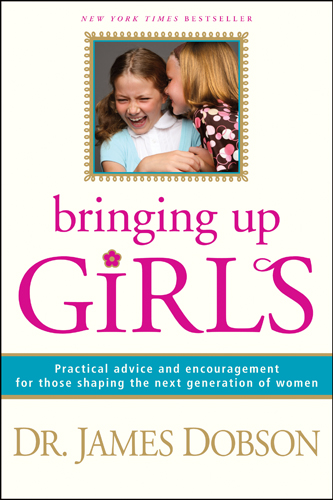 This book will mess you up! I repeat: this book will mess you up!
Dr. Dobson talks about so many things that involve girlhood and womanhood… from feminism, to puberty, to sexting and virginity, and everything in between.
I found myself thinking about my past, realizing that there was a lot of truth to what he was saying, and wondering how we can protect our girls from a lot of the corruption of this world and educate them on how valuable they are. There are so many women still hurting out there because of their experiences as girls… And their longing to be restored…
The thing is women haven't realized that "typically a man needs a woman more than she needs him." (Dr. Dobson p. 133). Women help men to harness their masculinity and channel their energy and passion…
women haven't realized that "virginity means being truly in control," instead of this false notion that being sexually promiscuous is what gives a woman control.
So would I recommend this book to parents? Yes and no.
Yes, it's a great book, it taught me a lot, and made me realize how precious our little girls are, and how important it is to protect them from strangers and from some family members.
But on the other hand, I would not recommend the book if you're someone who is already prone to worry or to be afraid. He talks a lot about the dangers out there, and while I don't believe that ignorance is bliss, I do believe that worrying doesn't solve problems.
So you decide.
* Tyndale House provided me with a free copy to review.
(Visited 17 times, 1 visits today)