Happpppppy Thanksgiving to you…happy thankssss,
Imagine me singing that to you lol.
So how are you doing?
Not that long ago I would talk and talk and talk about all the things I could help people with. I would create courses in my online school, I would create different things…and guess what, nobody would show up…I started to wonder whether it wasn't my portion to be successful online (lol).
Eventually I took different courses, tried different things, talked to several of my mentors…and now I'm able to create programs that people are interested in.
How do I do that? Great question. I want to show you step by step how I do it.
And I will show you for FREE.
Click this link and register now for the Profitable and Irresistible Topic Webinar
http://www.osayilasisi.com/profitable-topic/
Saturday November 26th at 7:00pm (GMT +1)
Here's how the last free Webinar I offered went… trust me you don't want to miss this one.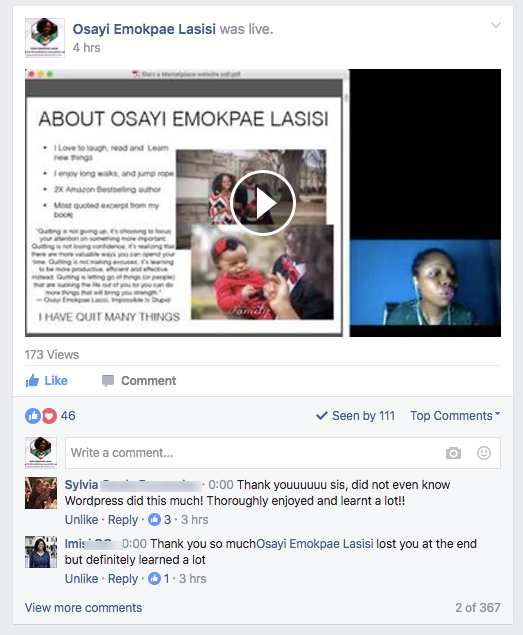 (Visited 36 times, 1 visits today)